Rivergate Church of Christ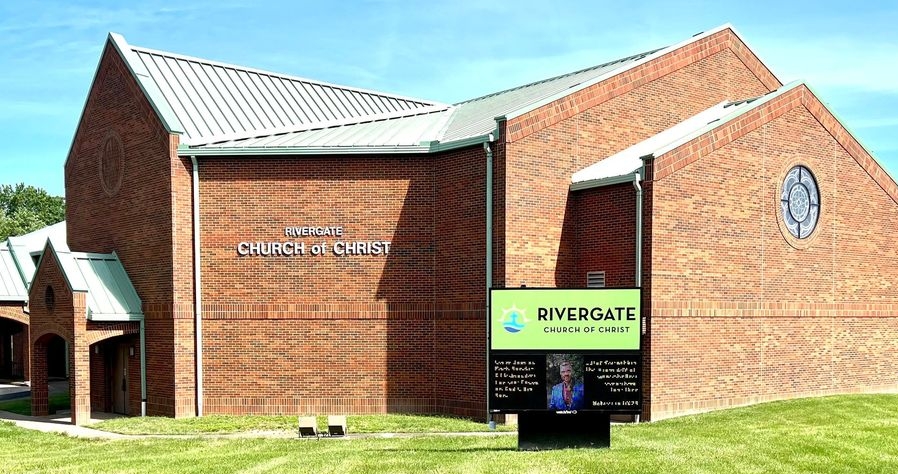 The churches of Christ salute you.

Romans 16:16
And the Lord added to the church daily those who were being saved.

Acts 2:47
His intent was that now, through the church, the manifold wisdom of God should be made known to the rulers and authorities in the heavenly realms, according to his eternal purpose that he accomplished in Christ Jesus our Lord.

Ephesians 3:10-11
New Pulpit Minister

After twenty-four years as the Pulpit Minister for the Rivergate congregation Sellers S. Crain, Jr. retired on February 28, 2013. He remains with the congregation as one of our elders and maintains an office there.
After a lengthy search of several months, the Rivergate congregation invited James W. Farris to be their new Pulpit Minister. James comes to this position from Florence, Alabama where he preached for the Petersville Church of Christ for almost nine years and also taught at Heritage Christian University (formerly International Bible College) in Florence, Alabama. James holds degrees from IBC and from Southern Christian University (now Ambridge University) in Montgomery, Alabama.
James, who is the son of Mike Farris, also a minister, began preaching when he was 18 years old. He is originally from Ashland City, Tennessee, and his parents and in-laws still live there. James has preached regularly in Tennessee, Texas and Alabama, and has preached in gospel meetings in five other states. He has spoken on many church lectureships and also spoke on the lectureship at IBC.
James is a published author and has written eight books. He was also the Editor of a religious journal, The Journal of Biblical Interpretation and Application.
James is married to the former Priscilla Merritt. They were married on August 31, 1993. They are the parents of five boys.
James began his service with Rivergate on March 10, 2013. We are looking forward to a long and mutually edifying relationship with James and his family. We encourage you to come and visit and hear James preach God's Word!